Swagelok Switzerland on Mission Hydrogen
Megatrend Hydrogen with Swagelok
Hydrogen is playing a key role, especially for mobility on the roads in Europe. Regularly, guests from the industry, politics and research met at Forums like EFCF or f-cell to discuss how the future of hydrogen and fuel cell technology could look like.
Testimonial Luxfer Gas Cylinders
Swagelok Switzerland takes the opportunities as such events to train the experts on the technology and presents its products on site.
Next to our services and products for fluid systems suitable for the production, storage, transportation and refueling of hydrogen we can support you in customized solutions around hydrogene.
Contact us to discuss your project
Swagelok representatives at the F-cell show Stuttgart 2020
24 Hours Hydrogen Challenge 2020
In 2020 we participated with 3 teams at the 24 hours hydrogen challenge. Teams from all over the world drove across Europe in their fuel cell cars. Our teams of customers and employees were motivated and decided to be on the road this year again #24H2Challenge
Or some impressions from H2ello Swagelok Switzerland Team 2020 below: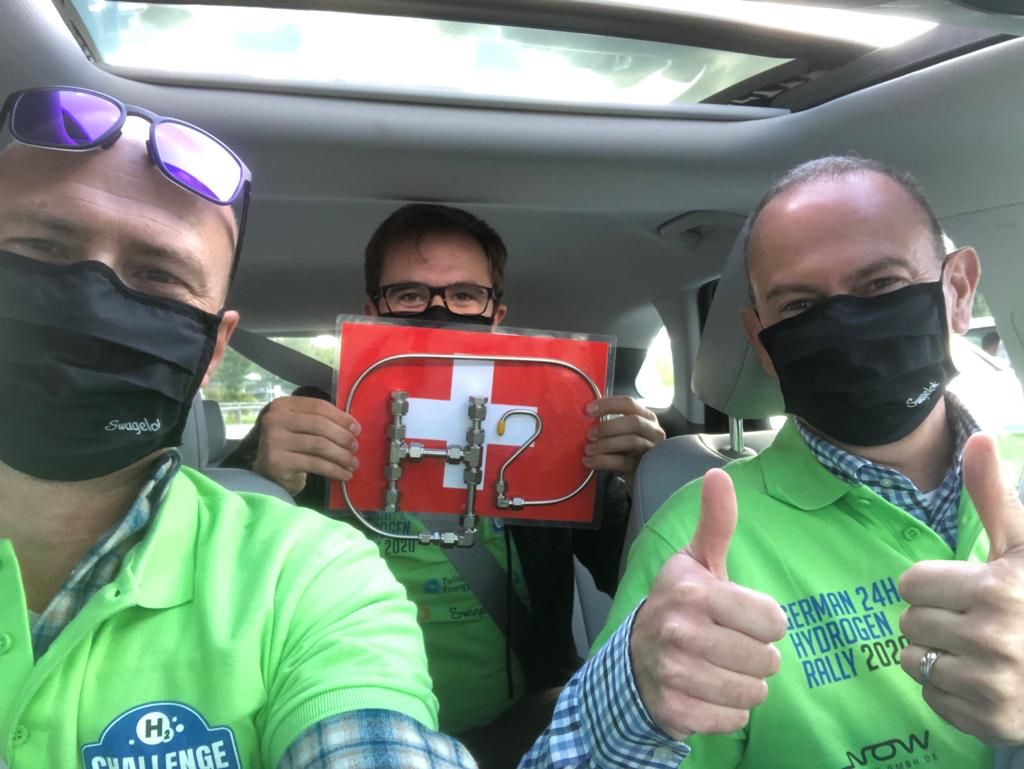 Are you interested in our solutions for hydrogen infrastructure?
Contact us by info@arborag.ch or phone +41 56 485 61 61