Since 1947, Swagelok has been a major developer and supplier of fluid system solutions. Our products and services are critical to our customers' success and contribute to the safety of people and assets in an unexpected way. We take this responsibility very seriously.
2022 we celebrate a Fitting Legacy
We are proud - since 75 years we continue to grow and thrive by matching the speed of our customers and the pace in the world—without losing sight of our legacy of success.
With a $500 loan from a relative, Fred A. Lennon founded Swagelok back in 1947. Reaching this remarkable milestone underlines his vision: a values-based culture; ongoing investments in our workforce and infrastructure; an evolving and innovative sales and service model that sets us apart in the industry; and a commitment to customers who count on us for high-quality products, services, and solutions.
We have been active in Switzerland with the trading company Arbor Fluidtec AG since 1969 and are the only authorized distributor for Swagelok products throughout Switzerland and Liechtenstein.
First tradeshow from Arbor / Swagelok back in the 1980's and on the road for our customers
Started with our premises in Lachen in the seventies, we moved to Niederrohrdorf in the late millenials and are situated with our crew of 35 employees in Wohlen (AG) since 2017. Next to offices we have several shopfloors and a warehouse with pick-up shop on our premises and are constantly expanding to meet the growing demand.
Through all this decades, our core values have defined us, and they are still the driving force behind every decision we make and actions we take.
Create customer value to create value for Swagelok
Integrity: Choose to Do the Right Thing with Courage and Character
Quality: Provide High Value and High Performance in Our Products, Processes, and Services
Systematically and Consistently improvement
Respect: Commit to the Success of Each Associate Through an Environment Where People Are Trusted, Respected, and Treated Fairly
Innovation: Challenge Conventional Wisdom to Create New Value for the Customer
Statement of Our Founder"Make the best product possible to help customers succeed, and keep making it better."
_______________________________________
Contact us for request or information. Our team is happy to help should you have any questions: info@arborag.ch | Phone: +41 56 485 61 61
Find here your local sales person.
We look forward to hearing from you.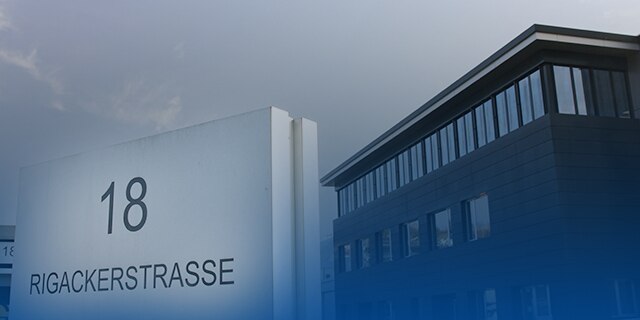 Looking forward to hearing from you.